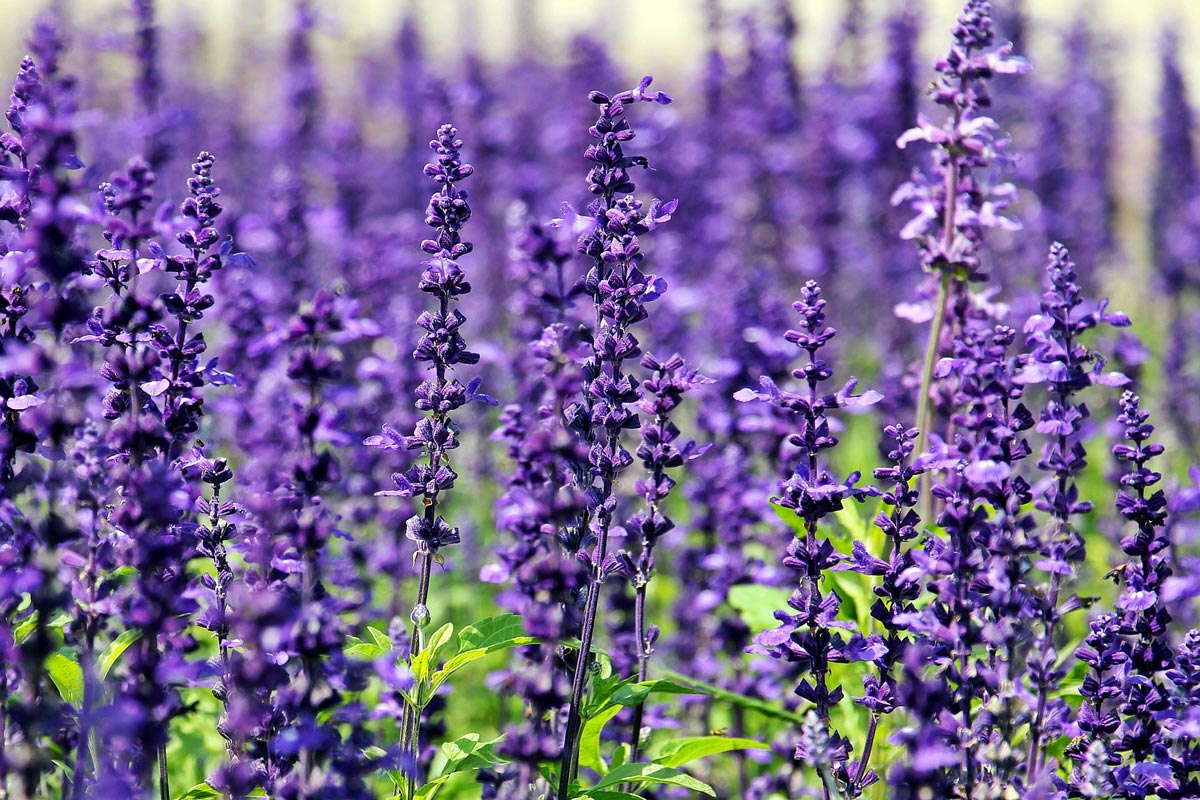 Botanical name: Lavandula angustifolia
Botanical family: Lamiaceae
Plant part: Flowers
Aroma: Floral, herbaceous, sweet, woody
Evaporation note: Middle – top
Extraction method: Steam distilled
Cultivation method: Organic
Country of origin: Bulgaria
Main chemical families: Esters and monoterpenols
Some properties mentioned by Worwood are: analgesic, antibacterial, antidepressant, anti-infectious, anti-inflammatory, antimicrobial, antispasmodic, antiseptic, calming, cicatrizing, sedative.

Worwood, V. A. (2016). In The Complete Book of Essential Oils and aromatherapy. Over 800 natural, nontoxic, and fragrant recipes to create health, beauty, and safe home and Work Environments. story, New World Library.

Benefits: Promotes calmness and relaxation. Encourages positive energy.
"Balances and integrates all energy centers and subtle bodies. Brings positive energy. Useful in all energy healing techniques to cleanse, clear, calm and balance (gently energize or gently relax)."

Keim, J., & Bull, R. (2015). In Aromatherapy & subtle energy techniques: Compassionate healing with essential oils (p. 50). story, Joni Keim.

Chakras: Heart
Safety and contraindications: No known safety issues or contraindications.
Warning: Always dilute essential oils with a carrier oil before applying topically. Do not apply internally or ingest any essential oil. Keep away from children. Store in a cool place and away from direct light.