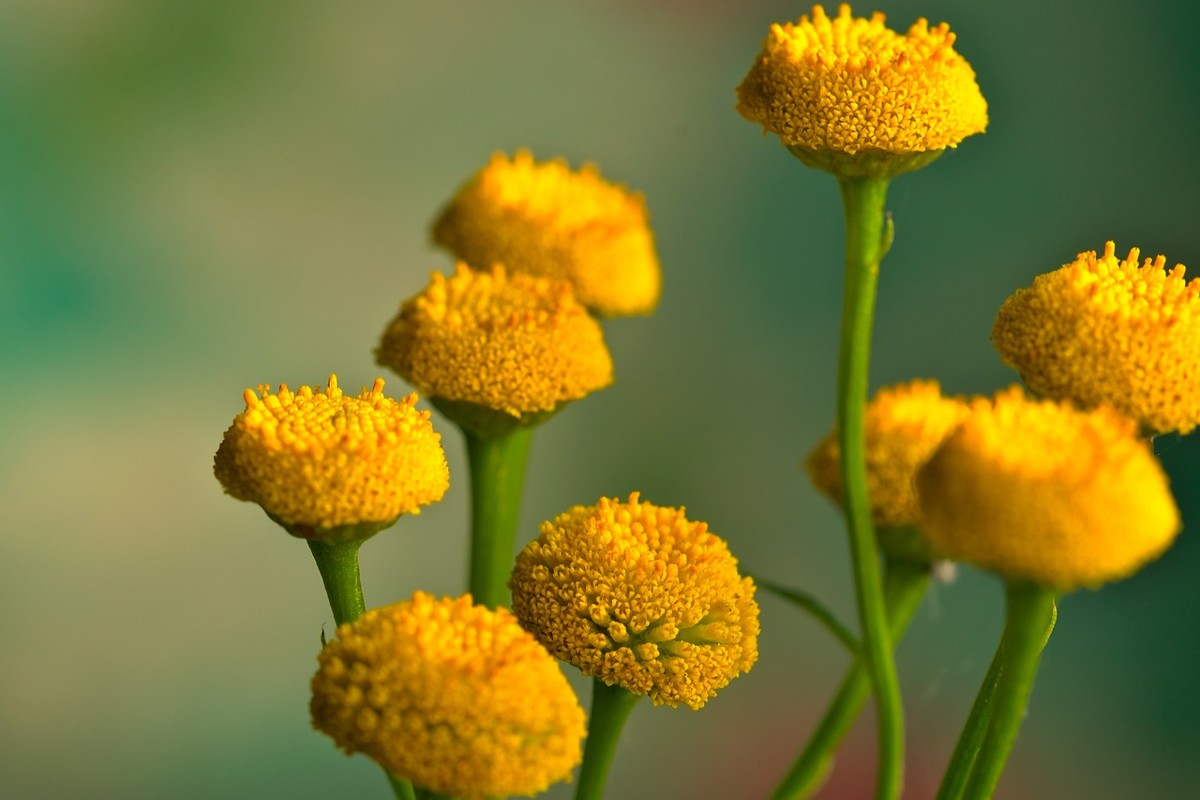 Botanical name: Tanacetum annuum
Botanical family: Asteraceae/Compositae
Plant part: Flowers
Aroma: Camphoraceous, herbaceous, sweet
Evaporation note: Middle
Extraction method: Steam distilled
Cultivation method: Wild crafted
Country of origin: Morocco
Main chemical families: Ketones, monoterpenes, sesquiterpenes
Some of the properties cited by P. Holmes are: nervous relaxant, anti-inflammatory and analgesic, anti-allergenic, antihistamine.

Keim, J., & Bull, R. (2015). Aromatherapy & subtle energy techniques: Compassionate healing with essential oils. Joni Keim.
Benefits: Calms the mind. Assists relaxation and emotional balance.
As P. Holmes states in his book Aromatica, blue tansy "promotes emotional stability, flexibility and renewal". Blue tansy has soothing effect on the psyche as well, it "calms the mind and promotes relaxation."

Holmes, P., & Camp, M. (2016). In Aromatica: A clinical guide to essential oil therapeutics (p. 151). essay, Singing Dragon.
Chakras: Heart. Throat.
Safety and contraindications:
It interferes with drugs metabolized by CYP2D6 (All routes)

Tisserand, R., Young, R., & Williamson, E. M. (2014). Essential Oil Safety: A Guide for Health Care Professionals. Churchill Livingstone/Elsevier.
According to Essential Oil Safety by Tisserand and Young (second edition), blue tansy could inhibit drugs metabolized by CYP1A3, CYP3A4 and CYP2D6 such as antidepressants, calcium channel blockers, and some chemotherapy drugs.
Warning: Always dilute essential oils with a carrier oil before applying topically. Do not apply internally or ingest any essential oil. Keep away from children. Store in a cool place and away from direct light.